10 tips for Sustainability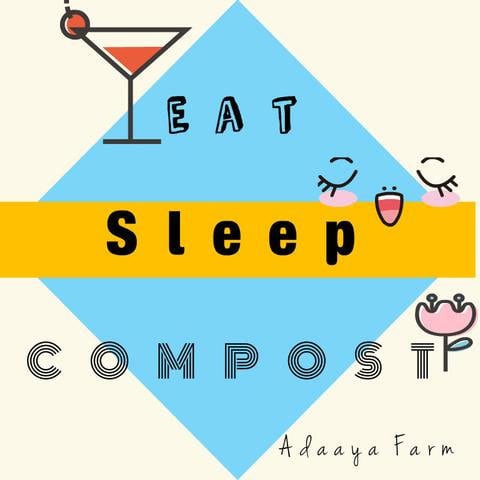 Warming up to eco friendly ways
Charity starts at home and so does everything else too. The real change in pollution levels or environment will happen only if all of us make tiny contributions every day. Here are 10 completely doable tips for making the ecosystem healthier-that too within your home.
• We know that poly-bag is banned in supermarkets but somehow it still finds its way into our homes. It can be reused by carrying it again to the supermarket shopping. This will also save you a little buck. The used poly-bags can then be collected and given to the plastic scrap dealer who in turn sells it to plastic recycling plants.
• A lot of trees are cut to make paper. We can avoid printing paper as much as possible. Similarly, we can re-use waste but writable papers to make small notes which we otherwise do on scribbling pads. Same can be done with useless visiting cards if they are blank on one side!!
• Will advise you not to buy plastic toys for your kid. Waste but safe things make great play stuff for children, like discarded small bottles, old clothes, tin cans etc. Children don't need plastic fruits and vegetable to play. They need your time! You can also check a toy library near your home. That will at least limit the use of harmful plastics.
• Do you know that many companies nowadays recycle old electronic goods like mobiles, laptops etc.? If you have an electronic item beyond repair, kindly sell it online to such companies. The alarming fact is that circuit boards contain high amount of harmful Lead and it can pass up to higher level of our ecosystem if not destroyed properly.
• Organic waste such as stale food, vegetables, and fruits can be turned into manure inside the house. You can transform the waste into small pieces and spread it across the flower bed in your home. This manure making process does not cause foul smell and can be conveniently done in a small space. The manure will be enough for your little plants in the plastic bottles!

• You can dissolve tiny bits and pieces of used soap bar in small amount of water to make an excellent floor wash. We can avoid using harmful chemical based floor cleansers. Chemicals find their way into the river through drain and pollute the aquatic ecosystem. Chemical based pesticides can be replaced by herb based natural ones. Neem (Azadirachta indica) based pesticides are getting widely used now.
• We have heard before that cosmetics are tested on poor animals but do we know that several cosmetics are made by using harmful chemicals and compounds. Silica is used in Glitters that can cause health issues if it is absorbed by our body. Similarly, face scrubs contain plastic pellets that again find its way into the river and in the end polluting the ecosystem. Avoiding them is best for sustainability of environment.
• We often host party at home. Try using naturally made disposables like Palm dinnerware instead of plastic ones. They are doubly beneficial - eco-friendliness and elegant looks as well!
• Cardboard boxes or milk cartons can be decorated and used as storage bins instead of plastic boxes and shelves.
• Lastly, solar cells have been promoted widely by the government as it is can store solar energy. Individual homes can make good use of solar cells instead of electricity generated from non-renewable sources.