Areca-A boon to mankind
By Lakshya
"In Vietnamese proverbs and folk verses, the story of Areca nut conveys many meanings, "Once love, an Areca nut is broken into three pieces; once hatred, an Areca nut is split into ten pieces. Based on Vietnamese fairy stories, the legend of areca and betel is a story personifying the source of areca trees, betel plant and limestone- the necessary ingredients in betel chewing."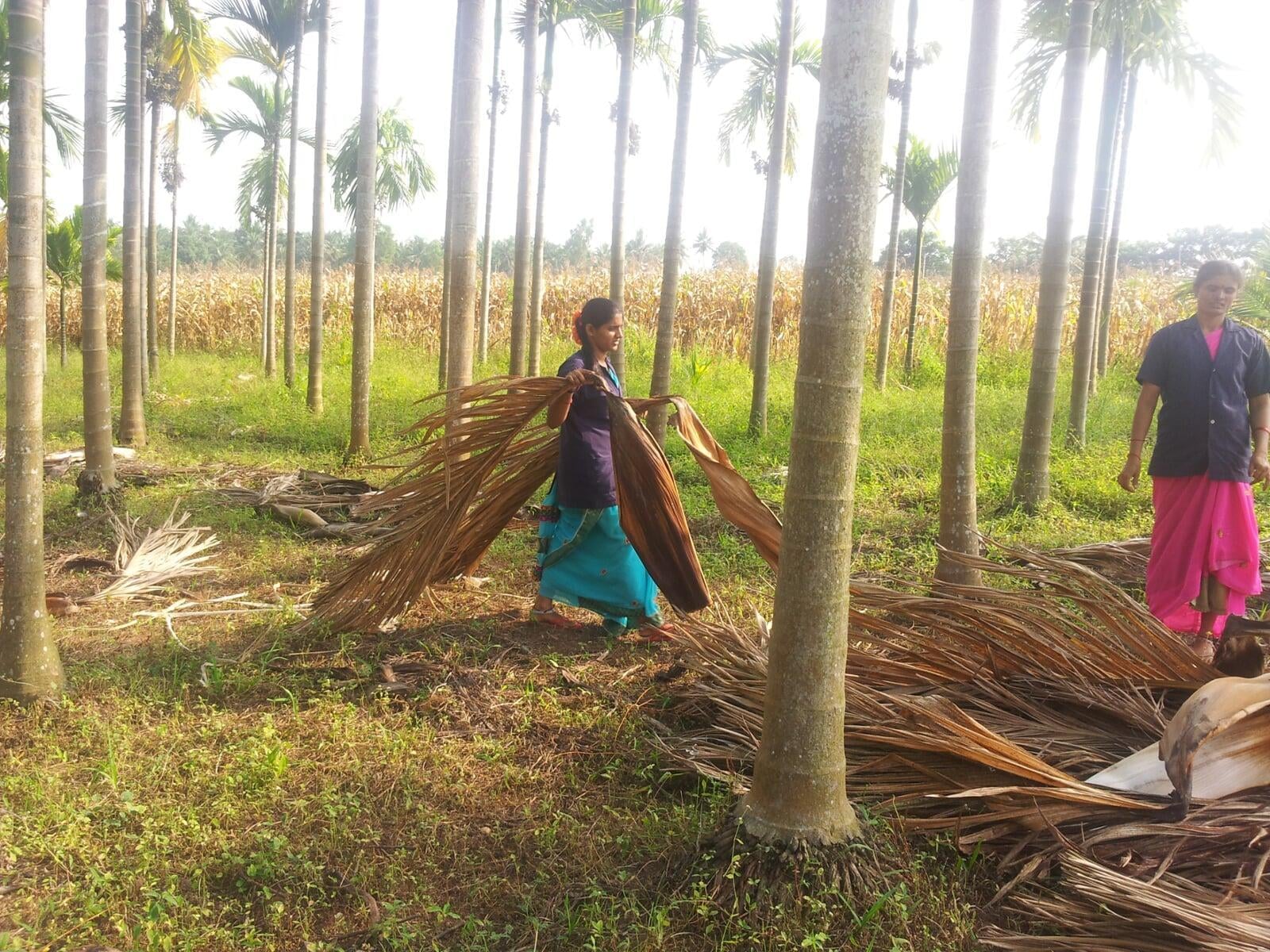 Areca or Areca catechu is a species of palm commonly grown in South and Southeast Asia. Around 80% of Areca trees in India are grown in Karnataka. Initially, the nuts were used for commercial purposes like it is suitable for mastication. The remnant leaves were either burnt or disposed of by farmers. Recently, the eco-conscious entrepreneurs of India have decided to convert this annual waste of 28.8 to 32.4 million leaves into a thriving business of biodegradable compostable tableware. Be it a beach party, potluck or camping, the areca plates serves all the purposes due to number of benefits it provides.
· Areca Leaf Plates are 100% Natural- Since they are made from fallen leaves of the Areca nut palm tree and pressed by the hydraulic press machine, it is free from chemicals, glue and binders. It has no extra coating applied on it to retain the texture.
· Easy Handling- It is better to use a hand as a plate than using plastic or paper based plates or bowls as they give away as the weight of food increases ( Very irritating, I Know Right!). But Areca plates are not only lightweight but also durable. They let you enjoy your food wearing your favourite clothes.
· Different Styles- Today the change is the new constant. Standard and Regularity are no more the norm. Similarly, Areca plates are pressed into various shapes and sizes to serve any and every kind of dishes.
· Compostable- Obviously this should be the primary reason for using these plates. The tonne of plastic garbage being produced by the world is wreaking havoc on the natural ecosystem of the world. The very reason people started using these products was because these are easily biodegradable and can be used as manure.
From Vietnam to India, from moat abused substance to using it as eco-friendly products, the Areca trees provide a large gamut of usable products. From the fourth most abused substance to providing for an industry that provides employment to a lot of workers, companies like Adaaya Farms with a dynamic leadership and shrewd business acumen are making the world a better place to live in.
#AdaayaFarms #Adaaya #Areca_plates #ecofriendly #environmentfriendly #disposable #biodegradable