The wonder Women of Adaaya
By Kajal Baid
Adaaya in Sanskrit means 'one who is ahead'. It has got one more meaning that is taken from Hebrew origin, which means 'God's Jewel'. And who else would have crafted these beautiful jewels (Areca Palm Dinnerware) so gracefully other than our women workforce. Yes you heard it right; all the areca plates and disposables are manufactured by women workers at Adaaya. When Roli and Harsh realized that majority of the male labourers in the nearby villages take up contractual work and earn for that particular duration, they saw a huge potential in hiring women as full time workers and contribute towards women empowerment.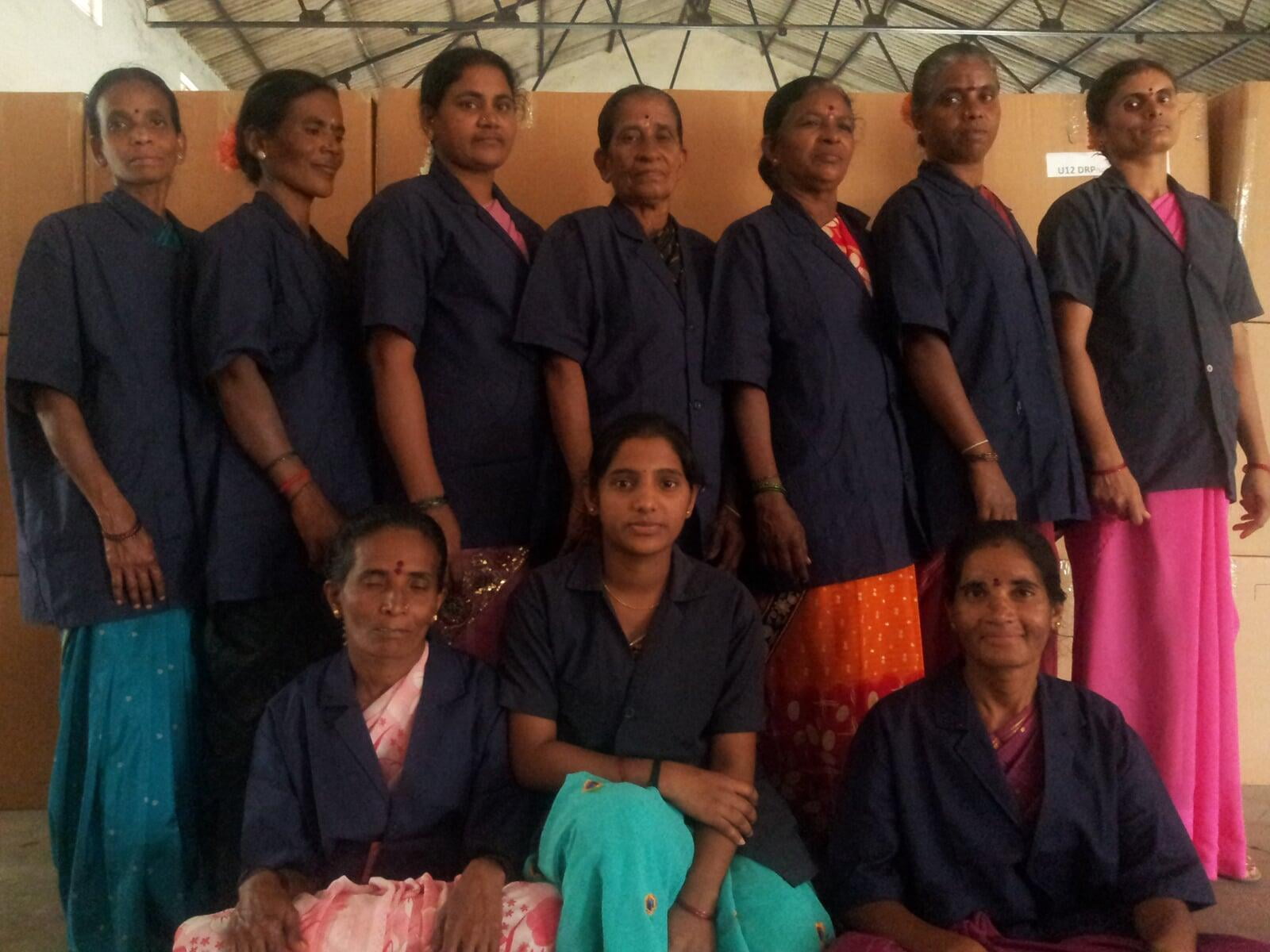 This initiative has brought strength and courage to these women, who now have become the breadwinners of their family. They have built up a strong community here that brings a sense of empowerment to them, to be able to educate their children and share the burden with 'Man of the house'.
At Adaaya, all the installed machines are automated ones, reducing the physical work required by the labourers and also, the products manufactured are better in quality than that from the hand operated machines. The women workforce looks after all the processes involved; heating, moulding, drying and packaging and ensures that best quality disposable is being manufactured, which makes Adaaya a leading manufacturer as well as a leading exporter in India. Once the plates are extracted from the machine, they require finishing and cleaning which is done by the women workers with utmost delicacy and intricacy.
So the next time you eat your meal from Adaaya Palmwares, just remember that you are having it from the God's own jewel, prepared by God's most wonderful creation – Women!
#wonderwomen #womenempowerment #leafdisposables #Adaayaselect a text box.